10 best hotels near Lad Koh View Point
Our top picks
Lowest price first
Nearest to
Best reviewed
See all
Chaweng Noi Pool Villa (SHA Plus+)
Chaweng Noi,Lad Koh View Point - View on map
"we always choose this hotel due to it's quiet location and nice pool. even though there is no seaview or forest view i like the comfortable stay we have in the room. the room we had this time is 1204 with pool view from level 2. it has good size balcony. good size room with basic bathroom necessities (without toothbrush), robes and slippers. the TV channels in this room are not that clear though you don't need to watch all day lol. never had meals in their restaurant. always eat out for cheaper options. rent motorbikes outside if you want cheaper options and if you dont like to leave your passport as deposit. you can check in earlier than 2pm if there is available room. staff are friendly as they continuously greet. some parts of the rooms need attention like the sink water flow, unstrongly built furnitures, the bathroom sink top (if you look underneath) it's not 4 star quality finish. the bathroom lock in room 1204 is broken as it stay locked all times. overall stay was excellent :)"
Show more
Avg price per night
$ 179
See all
Boujis Boutique Resort
Chaweng Noi,Lad Koh View Point - View on map
"We come in June , that is low season but still have a bit sun , resort location is about 15-20 from airport , very easy to find is close to the main road Chawang- Lamai , when you see Dr . Forge Restaurant or view point that is resort location , room that amazing view , clean nest ,stuff also helpful , Breakfast was ok , Thank you Manager David everything and for koh Samui information . for next traveling we will back again . "
Show more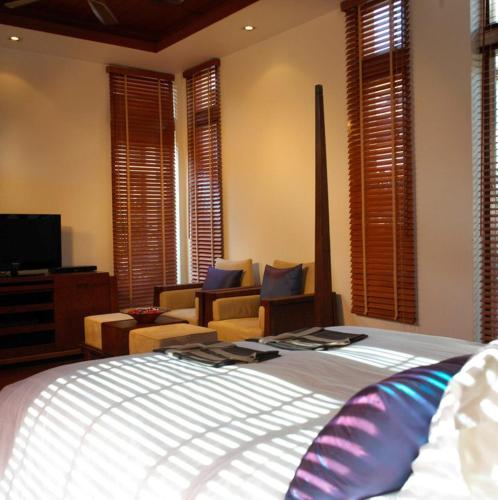 See all
The Sarann Hotel (SHA Plus+)
Chaweng Noi,Lad Koh View Point - View on map
"We travel a lot and have a possibility to copmpare hotels. The Sarann is a wonderful place to stay at. Very stylish, modern, at the same time very cozy and charming. We stayed at jacuzzi suite and enjoyed it! The hotel is situated some 100 meters from one of the Samui view points - beautiful place. Breakfast was perfect in our opinion- everything was there: from traditional "eggs and bakon" to thai noodles, rice and smth else. Girls at the reception were very helpful, yet sometimes we had to repeat our enquires more than once to make sure they understand us :). The beach is only 20 meters away, there also are beach restaurants and thai massage. Would really love to come back to "the Sarann" again!!"
Show more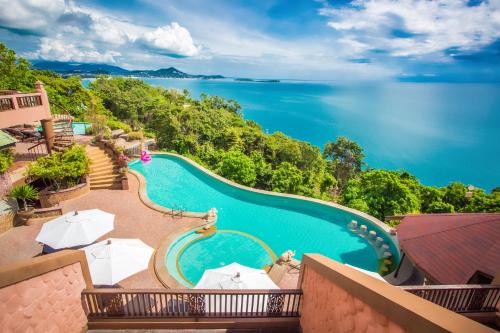 See all
Samui Bayview Resort & Spa (SHA Plus+)
Chaweng Noi,Lad Koh View Point - View on map
"We booked this hotel based on past best western experiences and the positive reviews from fellow travelers. This is a wonderful hotel we would definitely come back to should we visit Koh Samui again. The staff is very courteous, warm, and friendly. The free shuttles were always on time to take us to the two beaches. Although we had to take a taxi or tuk tuk back to the hotel in the evenings, we enjoyed the experience of riding a tuk tuk. Great breakfast. we had a deluxe ocean view room and it was wonderful. we had the best view on the island, also easy access to the pools. it was just the best place to be for x'mas. although we didn't join the big parties on the beach because we have young children who have early bed time, we still shared in the fun from our balcony, listening to the music and watching lanterns flying up the sky... it was beautiful and romantic. we are pretty sure the party went on all night, but we still had a great sleep because it was so quiet in the room still. just a nice hotel all around and excellent value."
Show more
See all
Coral Cove Resort
Chaweng Noi,Lad Koh View Point - View on map
"Pluses: Right by the beautiful Coral Cove beach, on top of a small hill. Has a bath, which is a luxury for Thailand! Has study area and eating area in addition to the bedroom area and a large terrace. The terrace has a deck-chair and a swing-chair (although the latter was a bit short for my 173 cm). Furniture on the terrace differs by villa. The mattress is comfortable. Has a kettle and some dishes/cutlery. There are many cushions. Quality furniture (not in all villas). Villas facing the sea have more privacy than garden view ones. The villa was cleaned every other day. Minuses: Wifi intermittent, not reliable. Sometimes no connection at all. Small fridge. Toilet shower is too strong. The sink didn't properly drain. There was dust on the tables and bedside tables. The tap in the bathroom was really old. Some bulbs were not working. There seems to be no management present. Breakfast quite mediocre. Staff don't seem to be interested in you in any way."
Show more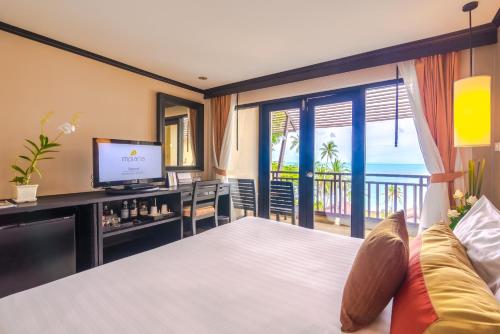 See all
Impiana Resort Chaweng Noi Koh Samui (SHA Plus+)
Chaweng Noi,Lad Koh View Point - View on map
"We chose this hotel due to the reviews here on Agoda and were not disappointed. We had booked a superior room and when we arrived we were given a room on the fourth floor which was very nice but quite loud because of a constant generator noise which we thought would have made it impossible to have a good night sleep. When we talked to the reception they were very helpful and immediately moved us to another room which was perfect - beds are very comfortable, everything is spotless (the cleaners come in twice a day), lovely rain shower and a great sea view. We really liked the hotel's beach bar, the drinks are pricey for Thai standards, but there are three (!!) Happy Hours during the day which most hotel guests took advantage of. The bar snacks are not cheap either but VERY nice. The breakfast buffet offers everything you can wish for, Western and Thai. We like Chaweng Noi beach a lot, it is a beautiful and relaxing spot away from the hustle and bustle of Chaweng - still close enough to take a cheap Tuk-Tuk ride to Chaweng or Lamai if you fancy a good night out. The hotel's pool area is nice but quite small. However, you do not need it here anyway as the beach is so nice, the water fantastic and there are plenty of comfy sunbeds under the palm trees. You get fresh beach towels brought into your room every night. We found the hotel staff very friendly and helpful throughout our 5 night stay. This was our fourth holiday in Thailand and we have seen many good and bad hotels; the Impiana was definitely one of our positive experiences and we would gladly stay here again next time we go to Koh Samui. "
Show more
Avg price per night
$ 189
See all
Sea Front Pool Villas by The Sarann
Chaweng Noi,Lad Koh View Point - View on map
"We booked the sarann for our honeymoon the staff were welcoming and friendly, a few special touches to the room for our honeymoon. The villa was perfect, large bed, clean. The bathroom had a rain head shower and a large bath. Private pool was awesome with great views, very private as the rocky end of the beach so nobody was walking past the villa. Good selection at breakfast and yummy food from the restaurant/ room service. We will be back and enjoyed our stay very much. Thank you too all the staff at the resort :) "
Show more
Avg price per night
$ 114
See all
Sheraton Samui Resort SHA Plus +
Chaweng Noi,Lad Koh View Point - View on map
"Overall this hotel is located near the beach. The service level of the staff is fantastic. The hotel and room cleaniness is good. The buffet breakfast that we had is fantastic as well. I would recommend people that not are looking for a villa to stay in Koh Samui, Sheraton is a good alternative if you want a 5 star service."
Show more
Avg price per night
$ 347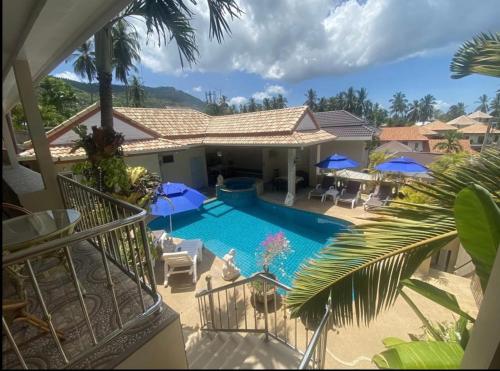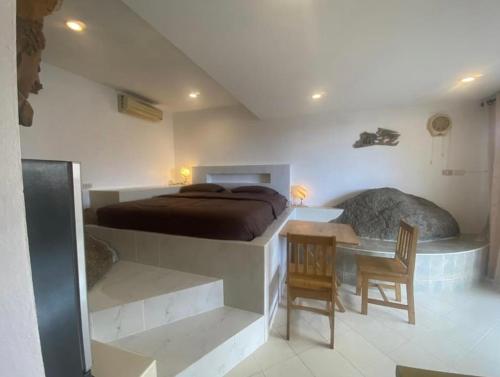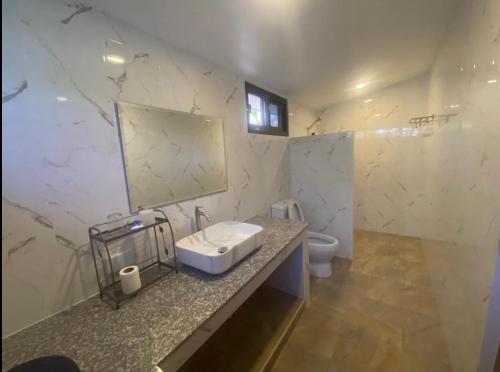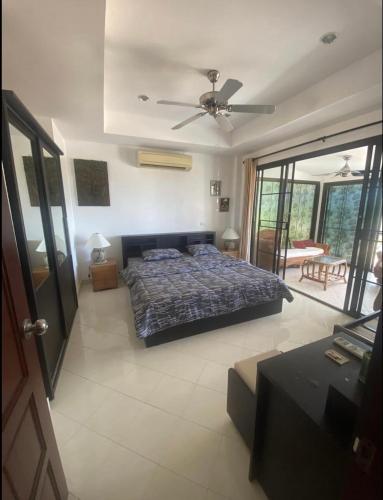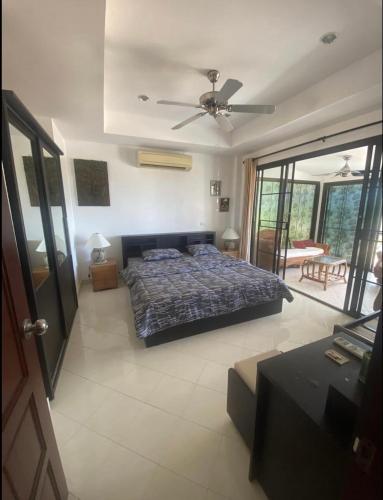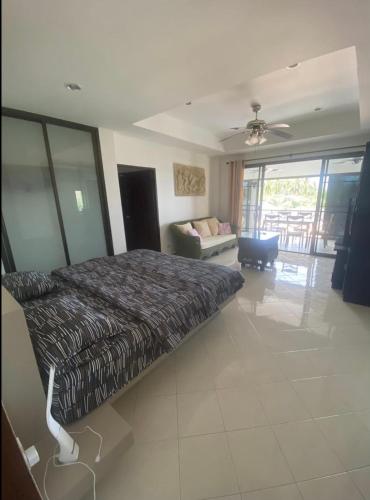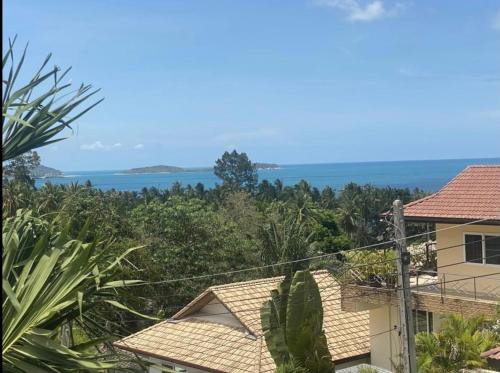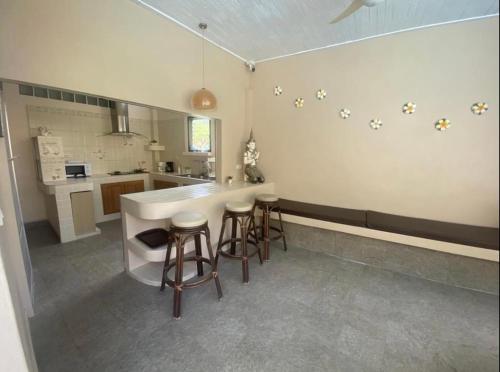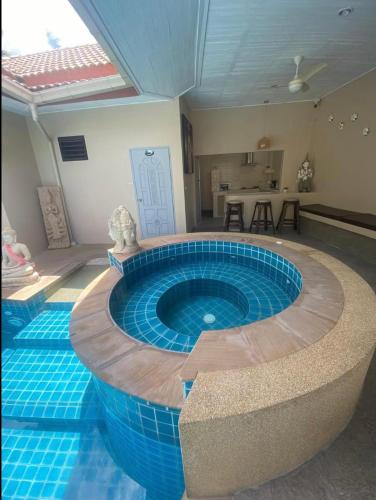 See all
Avg price per night
$ 170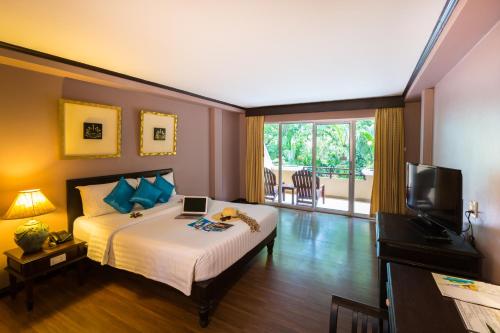 See all
The Fair House Beach Resort and Hotel (SHA Extra Plus)
Chaweng Noi,Lad Koh View Point - View on map
"Best place to relax and have fun in Koh Samui. Hotel is located right on the best beach of Koh Samui. Vegetarian food is an issue but gets compensated by nearby restaurants available. Key attractions of this island are located in a vicinity and can be explored by hiring a bike available at a reasonable cost in the hotel itself. To enjoy the best part of thailand you need to stay here for 3 Nights."
Show more
Avg price per night
$ 120
In and around Lad Koh View Point
---
Find the Perfect Type of Accommodation
---